Blat Mailer 1.3.0.1
Blat Mailer 1.3.0.1

The Blat Mailer plugin is a simple front end for Blat to easily send email with attachments using the simple mail transfer protocol (SMTP). Neither a Blat profile nor any other mail client needs to be installed.
The included stand-alone Blat Mailer can be used as Send To utility and from button bar of Total Commander.

Available languages: Simplified Chinese (简体中文), Česky, Dansk, Nederlands, English, Franšais, Deutsch, Italiano, Korean (한국어), Magyar, Polski, Русский, Espa˝ol

See here for Blat configuration for GMail.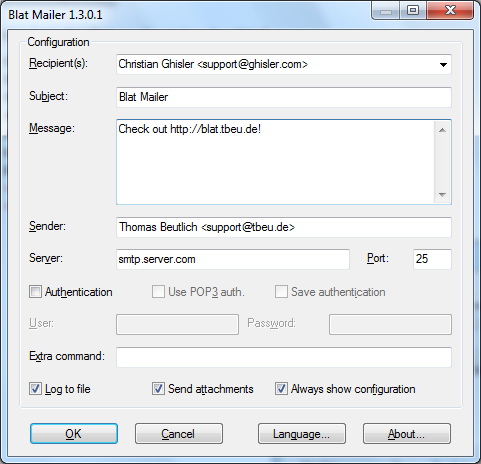 What's new